Working With Customers To Add Value
Over 74 Years Of Experience In Industry
Getting The Job Done Right
Working With Customers To Add Value
Over 74 Years Of Experience In Industry
Getting The Job Done Right
JCB 531-70 7 metre Telehandler
POA
Description
Unrivalled safety and security features
Comfortable cab with ergonomic controls (for maximum operator satisfaction)
Compact dimensions (to fit through any of your site's obstructions)
Ground clearance of 40cm (for use on various challenging site surfaces)
Max lift height of 7m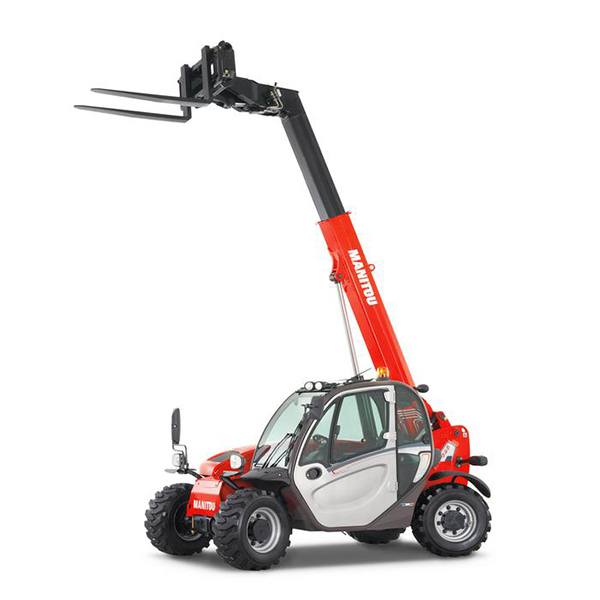 Manitou MT625H 6 metre Telehandler
POA
Description
Three steering modes (4-wheel steering, crab steer, and 2-wheel steer)
Ground clearance of 33cm (for use on various challenging site surfaces)
Full 360-degree visibility
Simultaneous lift and amp; extend (increased productivity)
Availability to tax with road lights fitted
Join the 1000s of companies that trust us with their business





---
Our Telehandler Hire FAQ's
Learn more about our telehandler hire process and how we can help with your future projects. For more information you can also speak to one of our experts.
01 I'm interested in telehandler hire with Chippindale's, what is the process?
We strive to make the telehandler hire process as simple as possible for you, from initial enquiry through to final collection. All you need to do if you are interested in hiring a telehandler is to press "Enquire Now" next to the machinery you're looking at. You will fill out a short form to register your interest and then a member of our team will get in touch, just let us know if you'd prefer a phone call, email or you're more than welcome to come down to the depot for a cuppa and a proper biscuit if you prefer to do things in person.

When you press enquire for one specific piece of machinery, our expert team will still happily discuss whether this is the right telehandler for the project you're working on, and if another is better suited, that's no problem at all. At this point, we will also help you to select any materials handling accessories so the telehandler hire can be closely personalised to your needs. We will also talk you through options for additional site equipment hire, including tool hire or site cabin hire, if that is something you need, so you can get everything in one place.

Once you are completely happy with the solution in place for your telehandler hire, we will arrange a date for delivery and start the account set up process:

You'll need to complete an account setup form if you're a new customer, along with providing your 'hired-in plant insurance'. If you don't have any insurance don't worry, we can provide HireSecure cover for an additional 20%. This process should take 1-2 days, but if you're working to a tight deadline let us know!

When your account is ready, we will carry out final discussions about your telehandler hire and we will appoint an account manager. They will know every detail about your hire and will be on hand throughout to assist with any questions or requirements.

On the arranged date, your telehandler hire equipment will be delivered to your site by one of our engineers who will set everything up so it's ready to use before we leave.

Throughout the hire process, we can provide 'live-hire' reports and any other useful information, which is particularly helpful for large construction sites.

When you're finished with your telehandler hire equipment, simply give us a call to 'off-hire', we will pause all charges and come to collect as soon as possible. Finally, we will invoice accordingly.

We service all of our telehandlers for hire more than twice the industry average, along with everything else in our hire fleet, so this will be conducted before any machinery or equipment is sent out to you. We want to make your telehandler hire experience as straightforward as can be, whilst always maintaining a fantastic level of customer care, which we hope will exceed your expectations.
02 What telehandler accessories are available to hire?
We have an extensive range of accessories to go with our telehandler hire machinery, including buckets, sweeping attachments, vacuum lifters, concrete column skips and much more. These accessories are a cost-effective way to make the most out of the telehandler and also to allow you to create a diverse piece of machinery that has various functions. When you enquire about telehandler hire, we will discuss any accessories with you. If you know the function you require but not the specific accessories you'll need, this is something that we can help with.
03 Why choose Chippindale for telehandler hire?
At Chippindale, we have over 70 years experience in the plant and telehandler hire industry. In terms of our history, starting as a small family business and since growing to a team of over 120, we have kept our family values at the heart of everything we do. You'll never be put in touch with a sales team, but experts in their field who are simply passionate about helping you find the right solution. We invest heavily in our machinery, so all of our team really believe in our fleet and have many years of experience in this field. Any questions about any of our machinery or telehandler hire, our team will be able to help. We are award winning in many areas of our business, which we are confident is down to the passion and commitment of our team.

This passion extends across our business and is an important part of our hiring process. As a result, every stage of your experience with us will be highly personalised, efficient and thorough, to help you get the most out of your telehandler hire experience. An example of this is the fact that we service all of our machinery and equipment, from our telehandlers to generators and everything in between, more than twice the industry average, ensuring only the safest and most effective machinery arrives for you on site.

We are confident that we are the best of what our industry has to offer, and as soon as you speak to a member of the team and hire a telehandler with Chippindale, we're sure you'll feel the same. So, enquire about our telehandler hire today and start your Chippindale journey.
04 What types of telehandlers can I hire?
We have both large, small and mini telehandler hire available, to suit every type of project. The more compact, smaller telehandlers are ideal for work in factories, warehouses or on urban construction sites, where they are perfectly suited to working in tight spaces thanks to optimal designs. Our smallest telehandlers for hire have a telescopic reach of around 4m.

We also have much larger telehandlers for hire as an option, with a reach of up to 18m, that are designed for use on high rise construction sites, housebuilding projects, office blocks and generally any job site where a significant lifting height is required. Something that all of our telehandler hire machinery has in common is the focus on excellent operator safety, efficiency and quality of results.